For


Everyone with Vodder MLD Training


Exclusive In-Class
Hand-Outs


Length of Class


1 Day
8 Hours



CEU Given


We may submit for approval at a later date

Vodder MLD Review for Hands-On Technique
a 1-day Hands-On Class, December 7, 2024 in Concord, CA

Advanced Class DEBUT PROMO
$300 off now! inal prices below

December 7, 2024 in Concord, CA
Enroll now!
in the 1-Day Vodder MLD Technique Review

MLD Tool will be available for students during the course, and may be purchased separately.

This is a one day hands-on class to review all the Vodder stroke techniques. This includes the pump, scoop, finger circles, rotors and thumb circles.
The direction, pressure and release of each stokes will also be reviewed.

The instructor will work with each student to improve their technique. The MLDTool will be available to the students to test their precise pressure and release of their hands.

This is a great opportunity to have your hands reviewed and increase your proficiency of the Vodder MLD technique. Their will also be the opportunity to work on the instructor for direct feedback of your hands.

The instructor will also take time to answer any of the students questions regarding their clients' conditions.

There is never an end to learn more of how to perform the Vodder MLD strokes and sequences. The more precise the application of MLD is the greater the impact the practitioner will have on their clients.

Hope to see you in Class.

One Day December 7, 2024
9:00 to 5:00
Tuition: $375
Location: Eva's Esthetics, Concord
Purchase the 1-Day Vodder MLD Review for Hands-On Technique
for $375

December 7, 2024 Concord, CA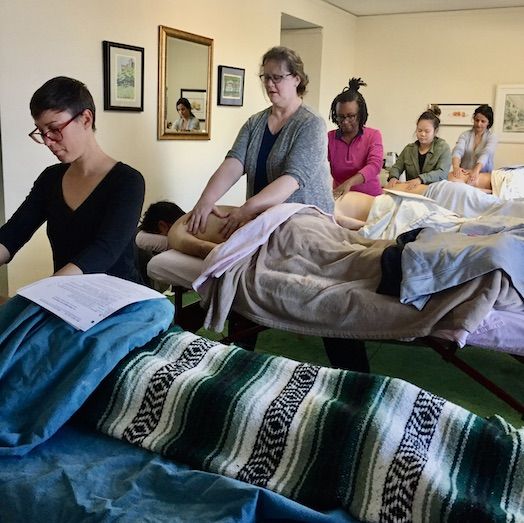 What's included?
Review ALL Vodder stroke techniques!
Bring, borrow, or purchase
The MLD Tool™

We may submit this to
NCBTMB for APPROVAL
at a later date.

#

Gay Lee Gulbrandson
CLT-LANA, NCTMB, AMTA, NLN

Your instructor
Gay Lee Gulbrandson is a Dr. Vodder School certified MLD Therapist, was a certified Dr. Vodder School Instructor from 2002-2019, a Lymphedema Association of North America (LANA) Certified Lymphedema Therapist. She has taught MLD to body workers and estheticians since 2002, continuing in 2022 with her own School of MLD(tm). She is a continuing education Approved Provider through NCBTMB. Gay Lee's teaching inspires health care professionals to address physical symptoms of over 60 pathologies and to treat pre and post surgical patients whose swelling related conditions are often inadequately managed. She also maintains a thriving private practice in MLD and Combined Decongestive Therapy (CDT) in Berkeley, California.
Check these out for up to 50% off!

wormtaker = save $150 by registering 60+ days before class

morehealing = save $150 by registering 60+ days before class

Check these out for up to 50% off!

Early Bird = save $300 by registering 60+ days before class
Repeating Same Class = save 50% by registering for your previously taken class

Bring a Friend = save $150 by registering for the same class with one or more friends

You and each friend will each receive a maximum of $150 off total as part of this promotion. This may still be combined with other promotions.
Click here for more info at the FAQ
Continuing Student = save $200 by registering for a class not yet taken

This applies as long as you've completed the Online Science & Theory Course AND still have your MLD Tool™
** Maximum total discount for stacked promotions is $650; no promotions stack with repeating a class at 50% off.

Early Bird + Bring a Friend = save $450 each by registering 60+ days before class with friends!
Taking another class with a friend = save $350 for taking a new class after your first hands-on class, and a friend new to the School is coming their first class with us

Register for a new class early, and a friend enrolls early with a Package = save $650!

You will receive $650 off another hands-on class you haven't taken yet, by you and a friend new to the School registering more than 60 days in advance of the first class day. The friend will receive $450 off with the "earlyfriend" code.
Click here for more info at the FAQ
Created with